Proteus Wi-Fi High Water Alarm 
The Proteus high water alarm is designed to alert you to high water in a sump basin. A float sensor is placed inside the sump at a level that is above the normal high water level, the position of the water when it normally turns on your sump pump. Once the water rises above that level, it lifts the float sensor connected to the Proteus controller. The controller uses the Wi-Fi in your home to send a message to your smart phone or email that the water in your sump is above normal. This would indicate a failure of your sump pump to operate properly. It could be a power failure or some other failure of the pump to operate.
Not only does it signal your phone, it also has a loud 85 dB alarm so if you are at home, you will be able to hear it and take action, if necessary.
Since it is plugged in, you might ask how it can signal you when the power is off. Good question. It works like this: it periodically sends a "normal operation" signal to our servers. If that signal is interrupted at any time, the server determines that the power is off and sends a signal to you indicating that the power is off. You would then know that your sump pump is not operating and the water may be above normal. Obviously, it may not be flooding just because the sump pump is not working, but unless you have a backup sump pump, you probably would need to investigate.
This unit is easy to set up and complete instructions are included. It does need a live electrical outlet and an active Wi-Fi signal.
Proteus Water Alarm BWA-WiFi $99.00 Plus S&H.
Proteus Controller- Front View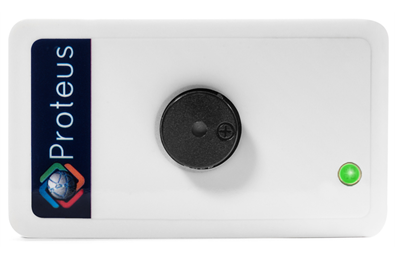 Proteus Controller- Top View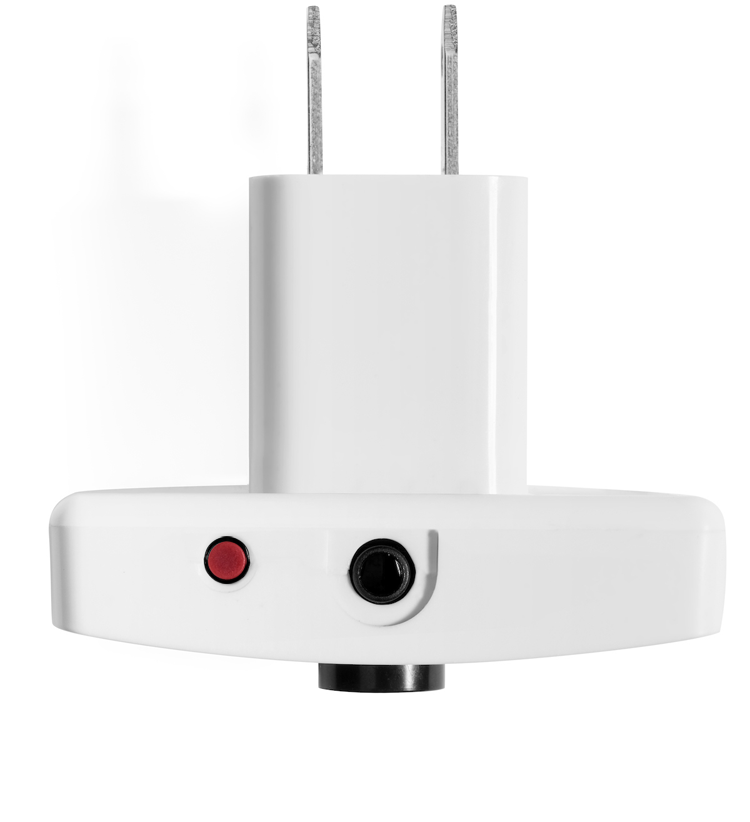 Proteus Sensor and Plug-in Connector

FREE Basement Evaluation Checklist
Click the "Free Checklist" button to receive a free Basement Evaluation Checklist to use as a guide to protecting your basement from flood damage. This is a worksheet designed for you, the homeowner, to put the important information regarding your basement onto one sheet and to use it as a guide for risk management.